Welcome To Botany Department
---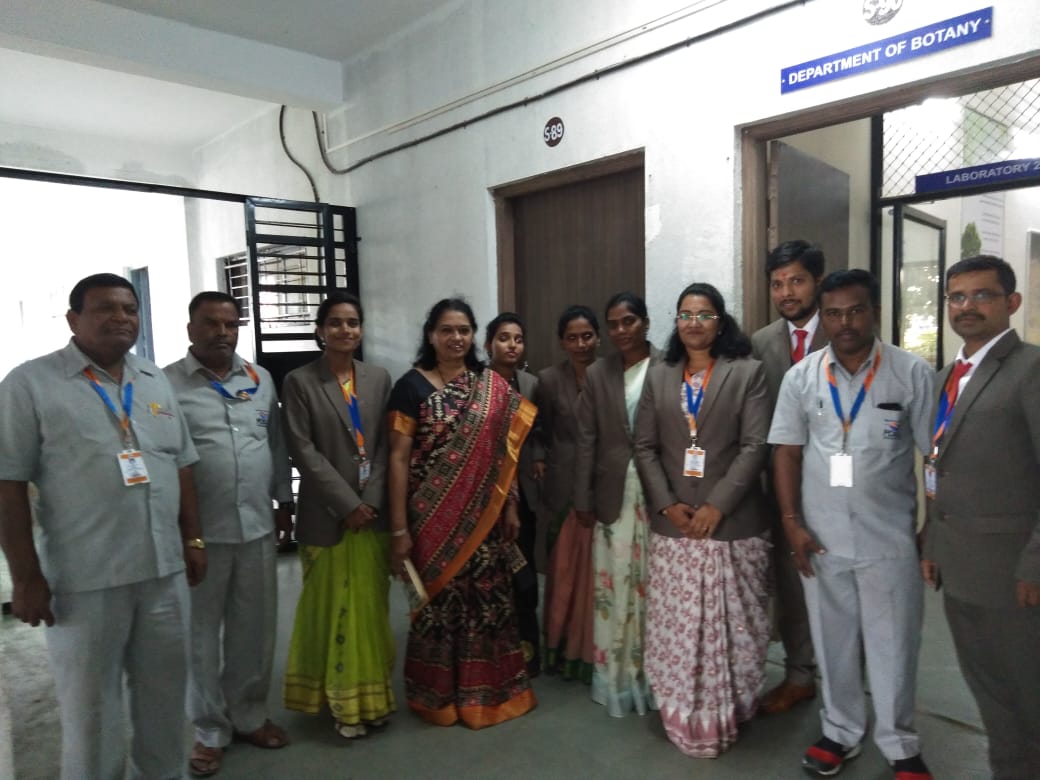 'Botany Department'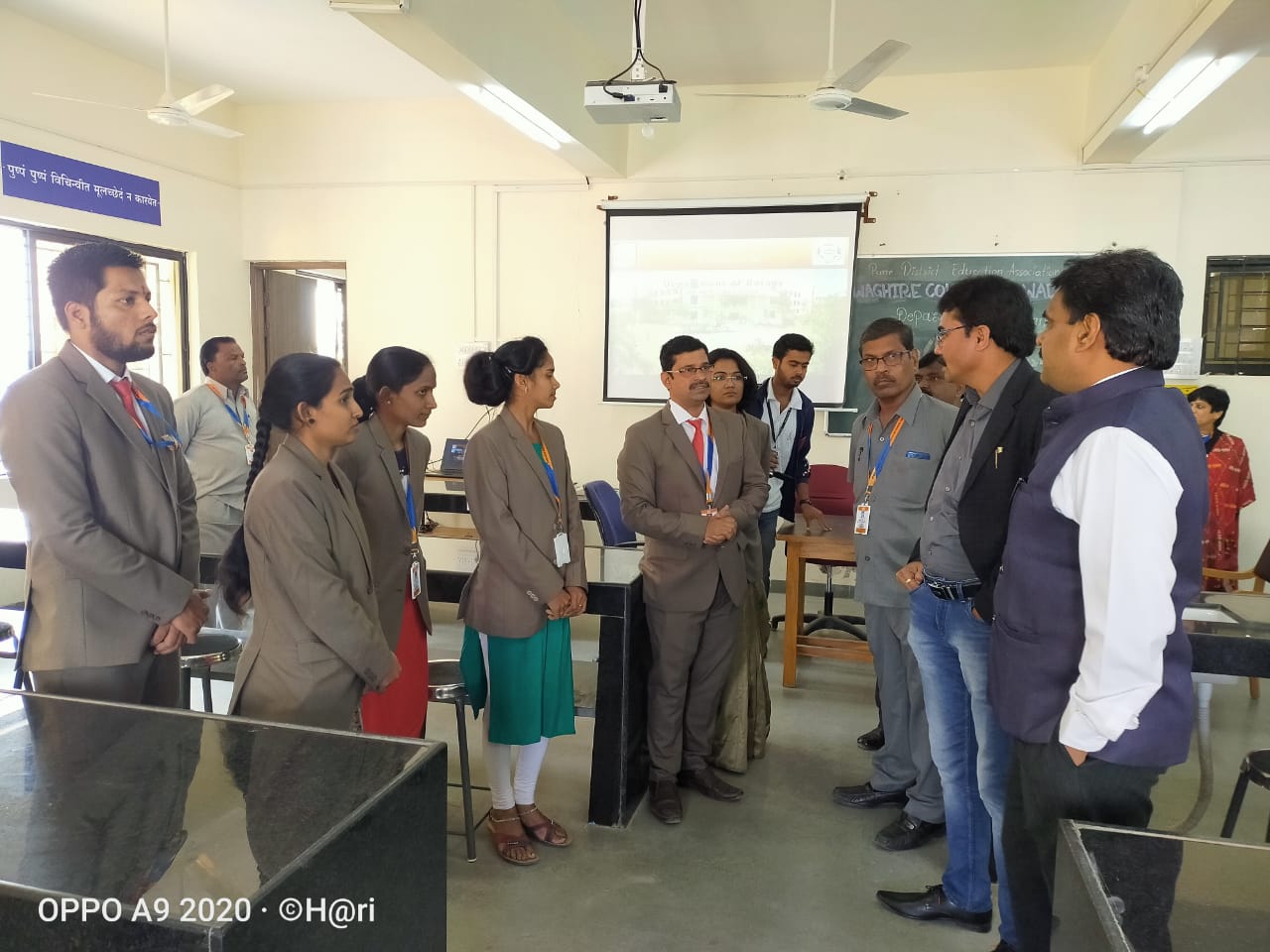 'MSc. Approval Committee Visit'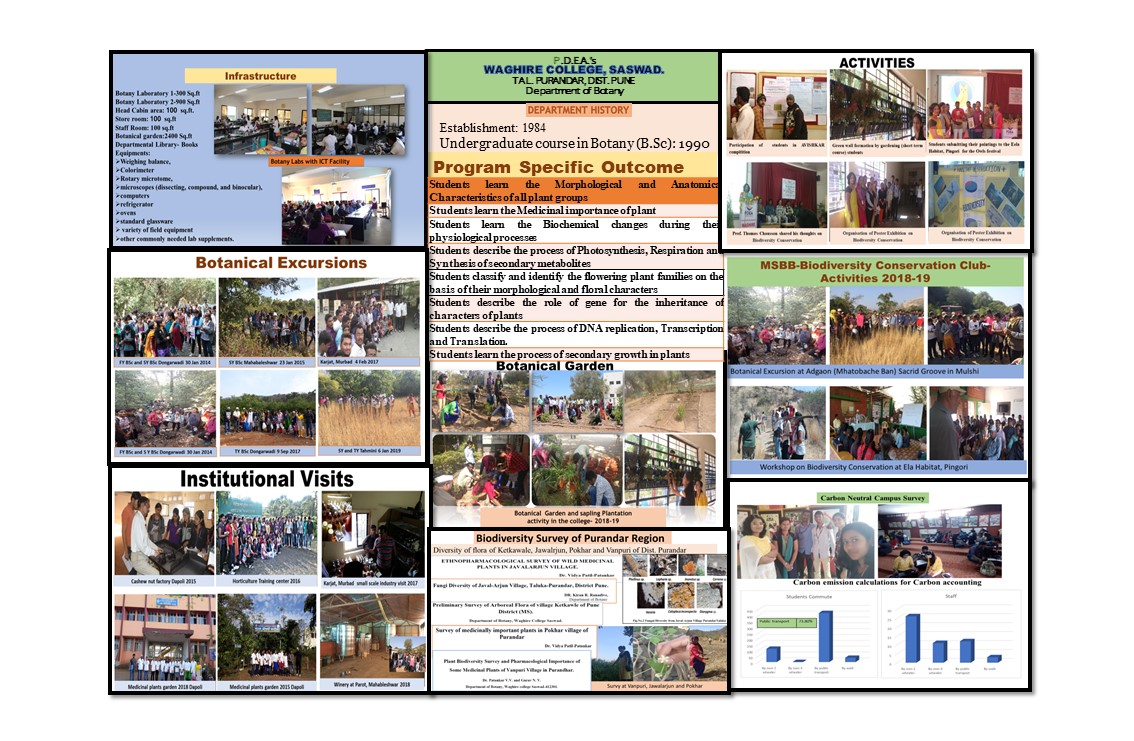 'Departmental Activities Banner'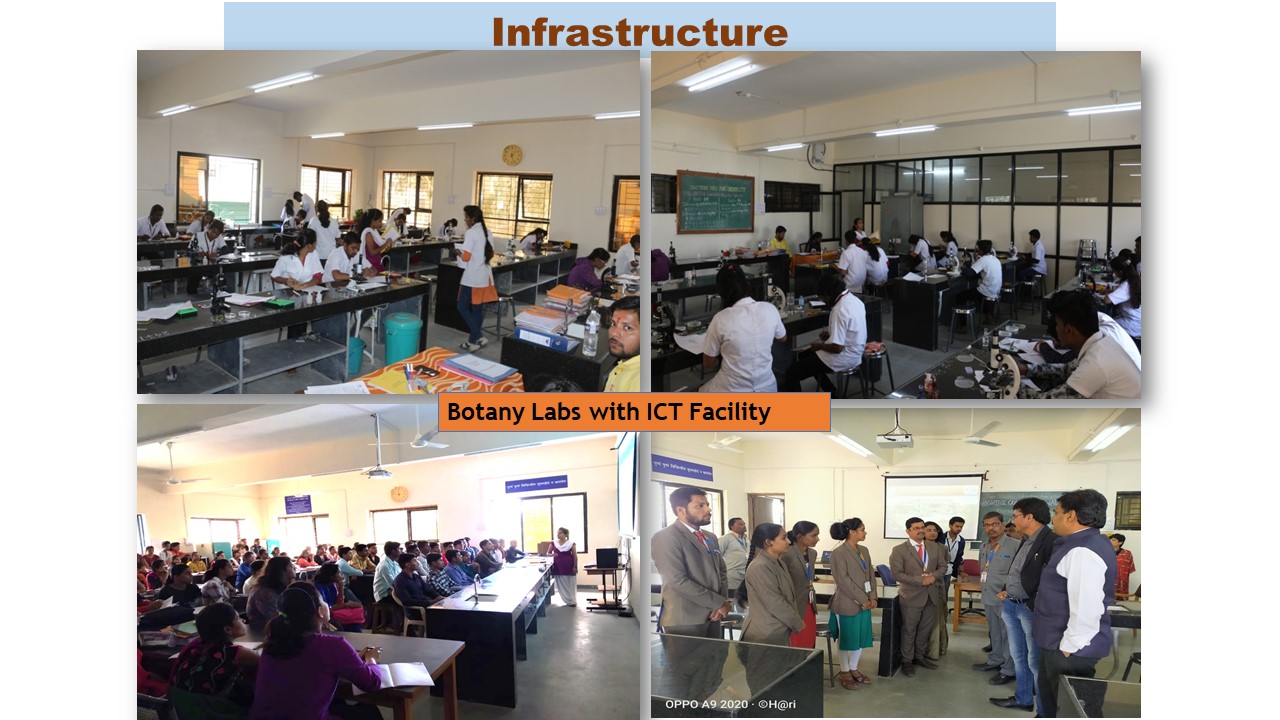 'NAAC Peer team Visit'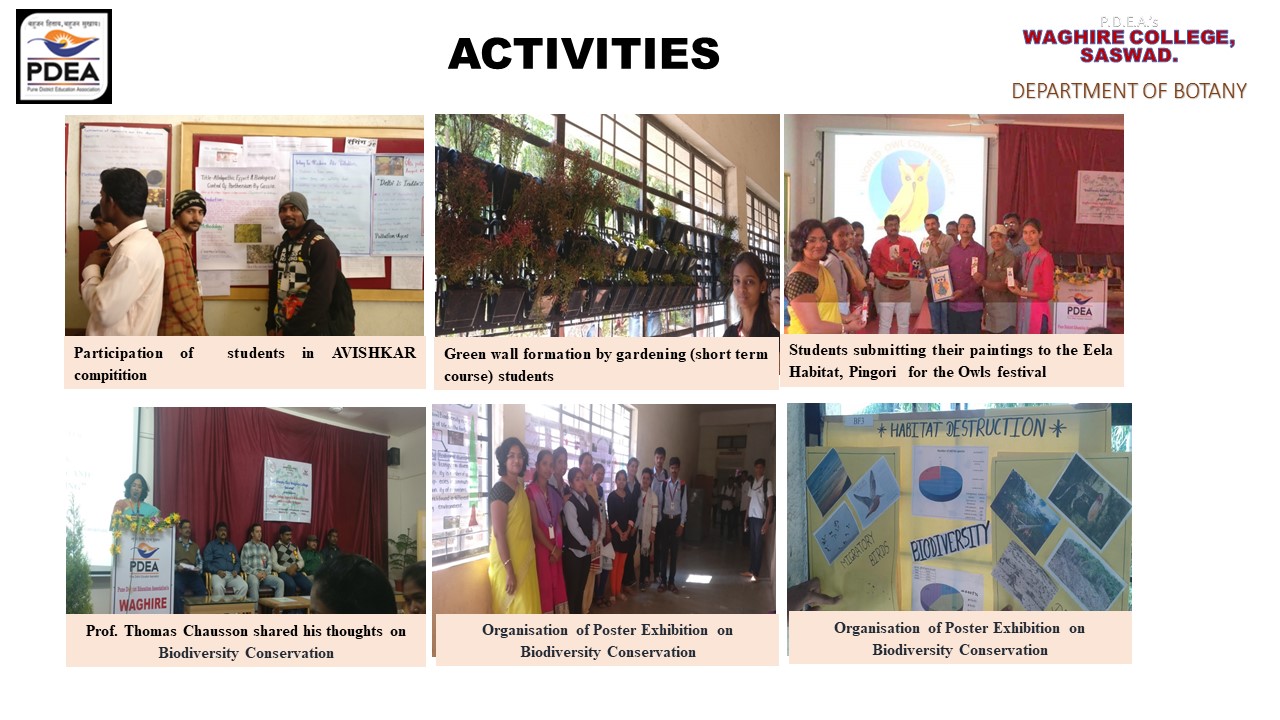 'Various Departmental activities'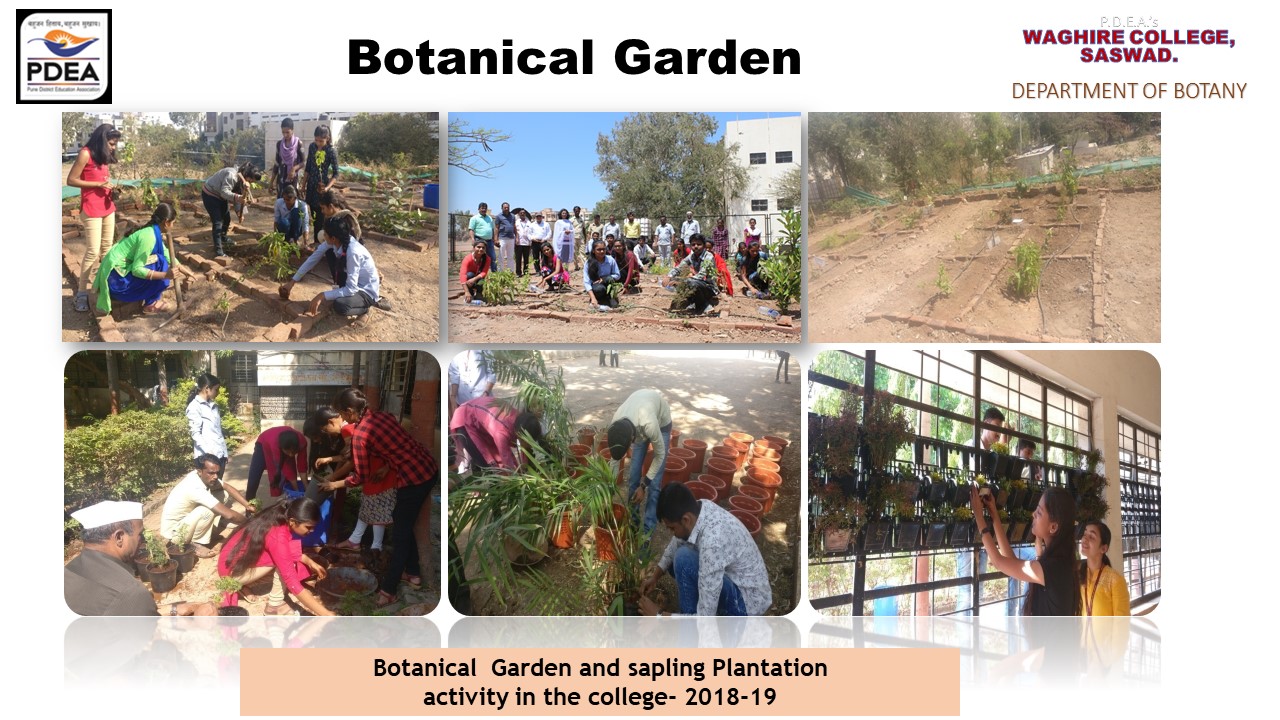 'Botanical Garden'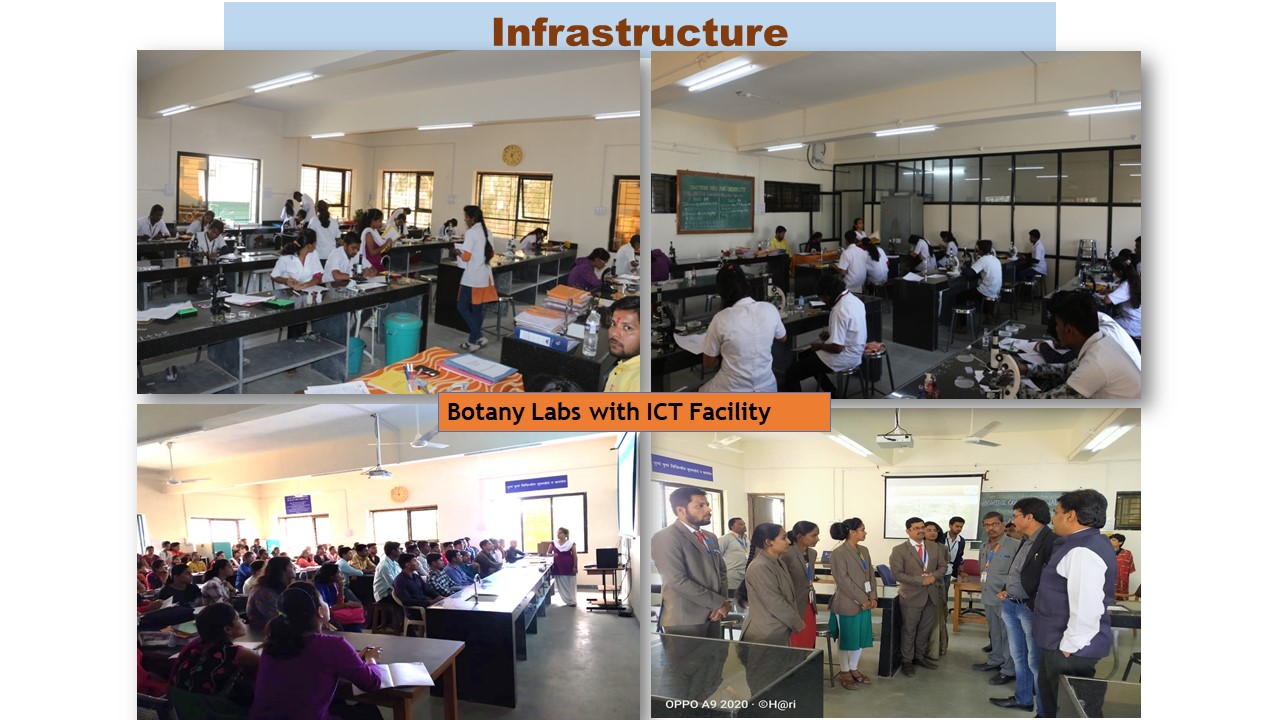 'Infrastructure'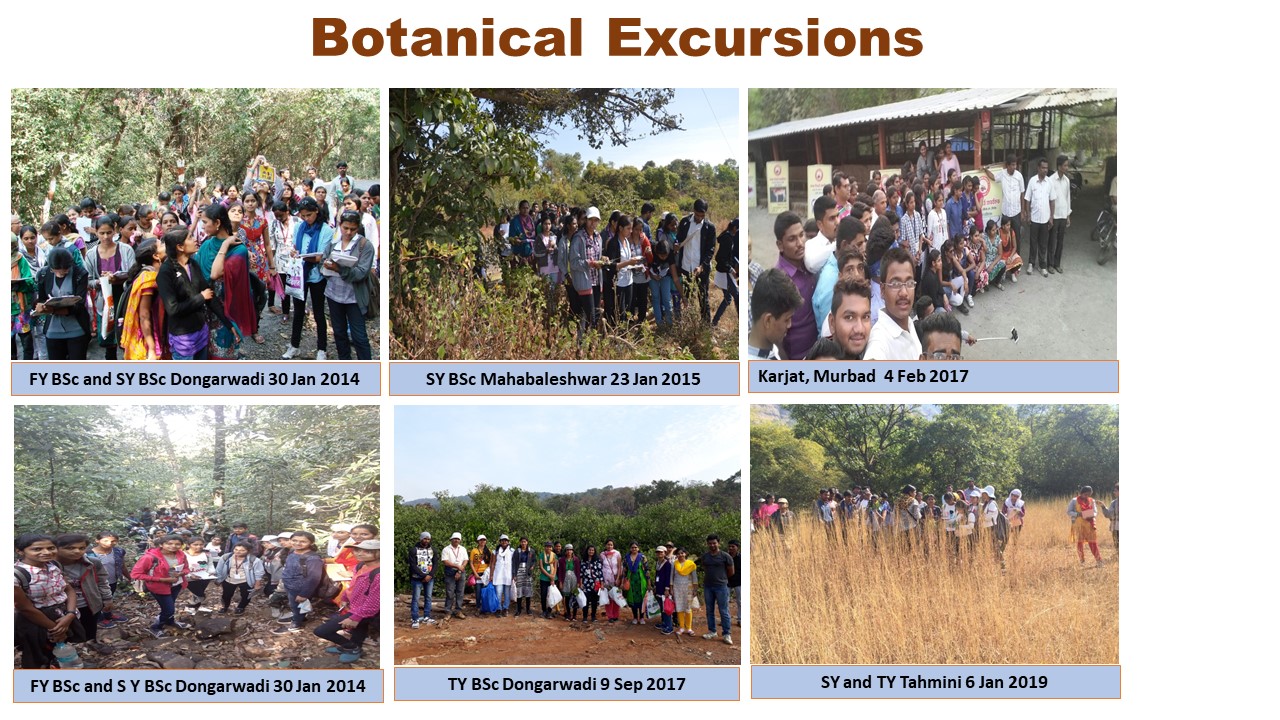 'Botanical Excursion'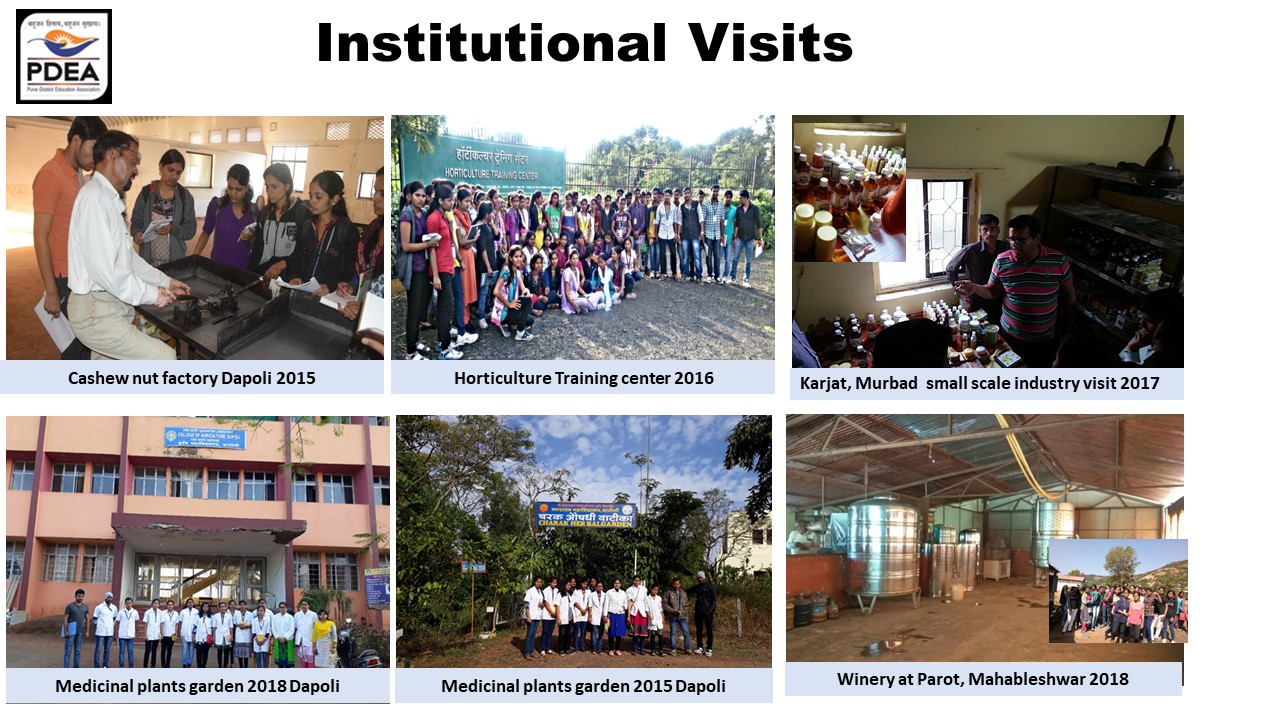 'Institutional Visit'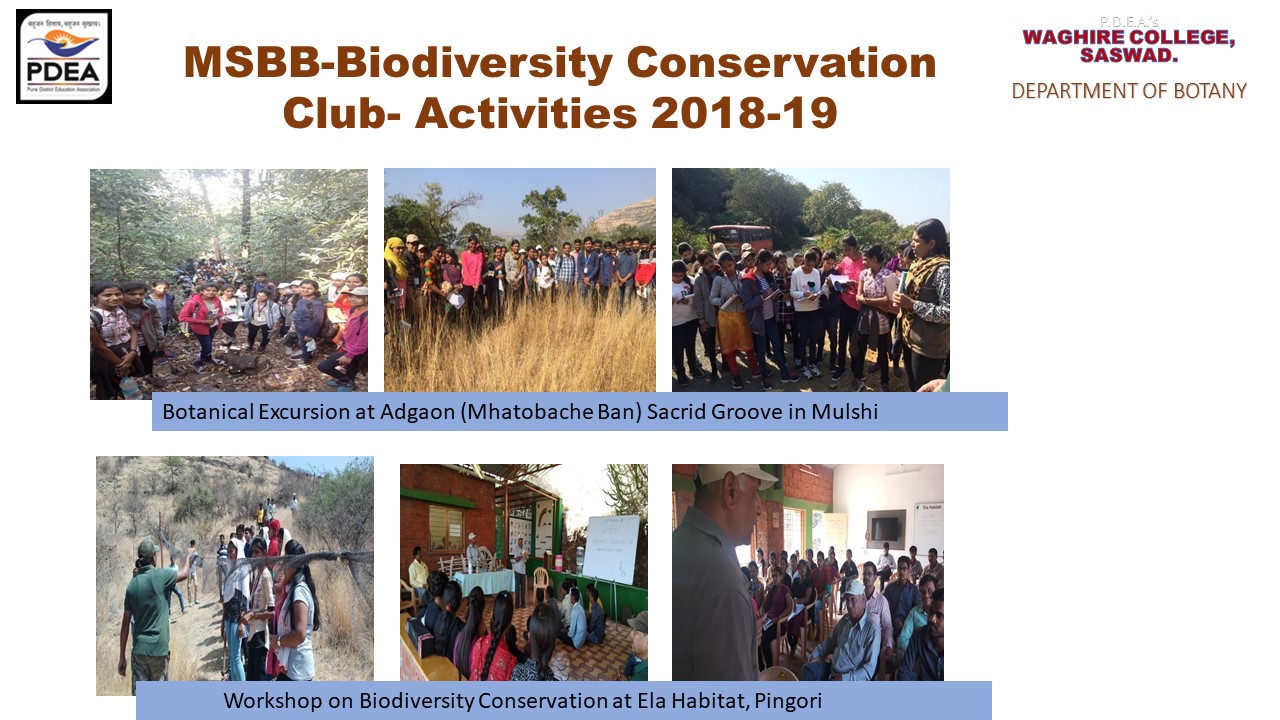 'Biodiversity club activities'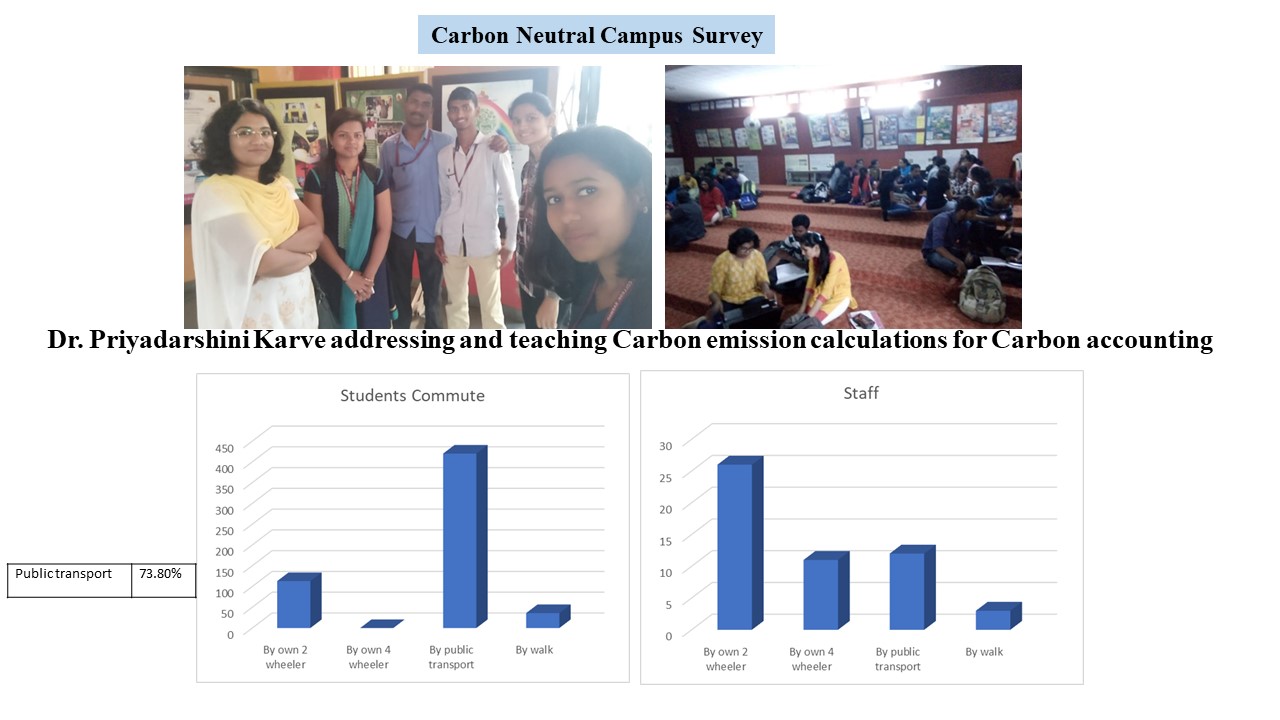 'Carbon Neutral Survey of College Campus'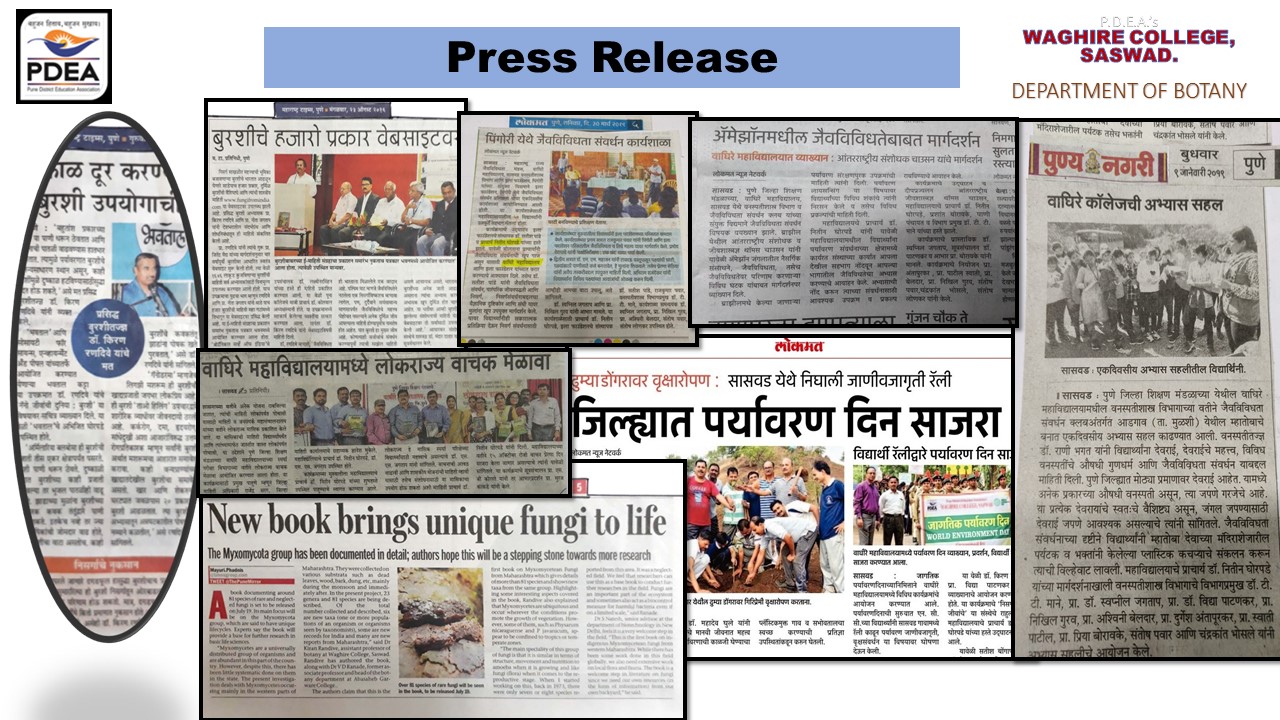 'Media Outreach'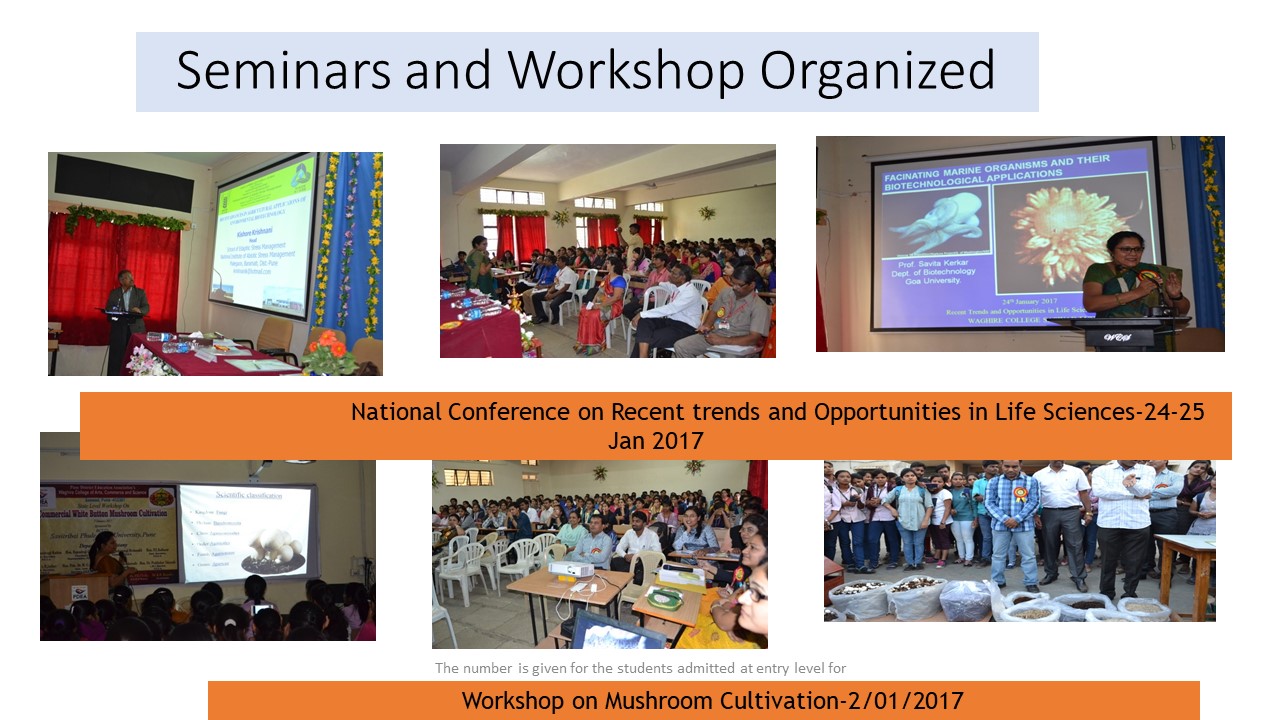 ' Seminars and Workshops '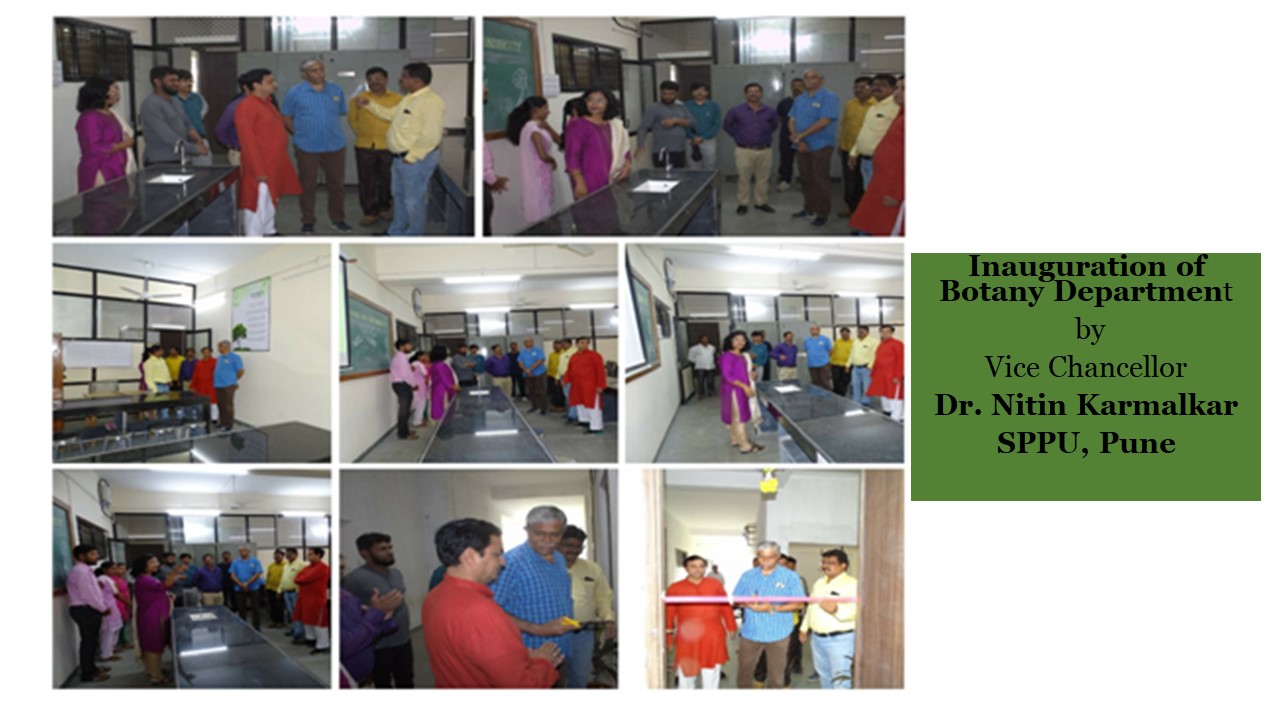 'Inauguration of New Botany Department (2018-19)'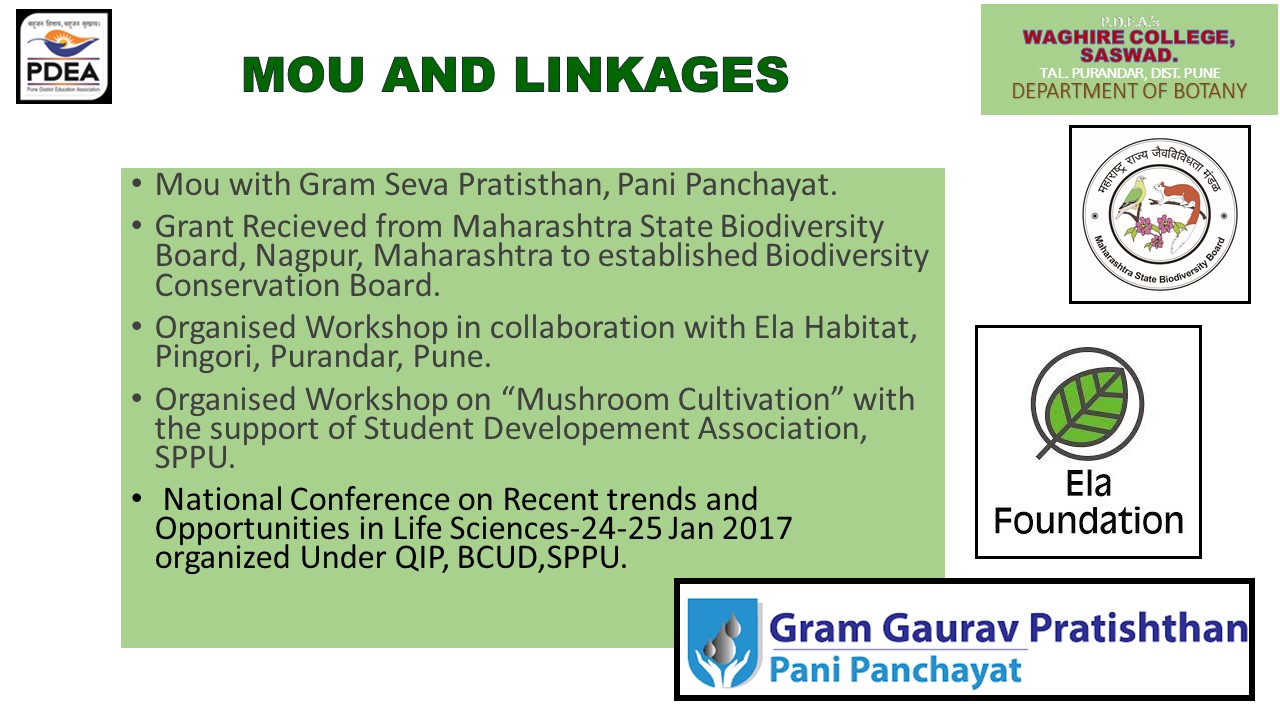 'Mou and Linkages'
About the Department
"We build strong foundations in universal concepts of Botany that lead to understanding of a broad range of specialized topics in Botany and focusing on complete student development as a whole."
The Department of Botany, established in 1984, is an important part of the Science faculty of PDEA'S, Waghire College of Arts, Commerce and Science, Saswad. The department started with the F.Y. B.Sc. Course. Undergraduate course in Botany (B.Sc.) under University of Pune was started in the college in the academic year 1990. Short Term Course in Basic Techniques in Gardening started from 2018. Department is blessed from the beginning with qualified and experience faculties.
Botany subject is directly related to nature, as part of it the department arranges co-curricular activities such as botanical excursions, collection trips, plant survey of different localities nearby region in Purandar. These activities are designed to observe and study plant diversity, soil types, vegetation types etc. As department arranges fields-based activities with that also arranges industrial and research labs visits.
Modern teaching methods (ICT tools) are incorporated in the daily teaching such as use of LCD projectors, Power-Point presentations, OHP slideshows, etc. Small group projects are given to students to help develop interest in the subject. The department encourages students to do research by assigning small group projects every year. Every year guest lectures are arranged by national and international subject experts in the field of Botany to provide an insight on the subject. Every year students are being guided by mentors on proper techniques of study, learning and methods of paper solving. The department has mentor mentee system where mentors are mentoring and guiding them in understanding the subject. Students are also provided with a question bank to assist them. The department takes keen interest to help the weaker students by remedial coaching and through mentor mentee system by giving regular home assignments and conducting weekly or monthly tests. To inculcate keen interest and for practical experience, the department has a botanical garden consisting of more than 100 plants. Students are also encouraged to participate in treks, inter-collegiate competitions, exhibitions etc.
The Botany department, now running in its 36th year. The department having history of marching ahead keeping step with the advancement in science and scientific techniques and focusing on complete student development as a whole.
Key Features
DBT-Star College Activities

MoU with Gram Gaurav Pratisthan Pani Panchayat, Khalad, Purandar,

MSBB-Biodiversity Conservation Club Activities

Floristic survey during the Botanical Excursion and NSS Special camp.

Good Academic Result and Student progression

Remedial Coaching Facility

Mentor-Mentee system for the student counselling

Organized Skill Development programmes for the Students

Guidance for the Competitive Examinations
Infrastructure & Facilities
Laboratory Infrastructure-2 Separate Laboratories for UG Classes, ICT based Laboratory with required Scientific Equipment and Instruments.
Departmental Laboratory: Laboratory 1: 900Sq.ft
Laboratory 2: 300Sq.ft
HOD Room: 100 sq. ft, Staff Room: 100 sq. ft, Store Room: 100 sq. ft,
Departmental Library: Reference Books, Text Books, Botanical Flora, Monographs
Botanical Garden: 2400 sq. ft
Instruments Facility: Leica Rotary microtome, Colorimeter, Refrigerator, Laminar air flows, Autoclave, Incubator, Weighing balance, Hot air and Microwave oven, microscopes (dissecting, compound, and binocular), computers, standard glassware, variety of field, equipment other commonly needed lab supplements.